Here's our selected list of Top 10 Wireless Bluetooth Earphones Headsets in INDIA
Quick Preview
1.Samsung EO-BG920BFEGIN Bluetooth Headset with Mic from Flipkart For Only – @ Rs.2,745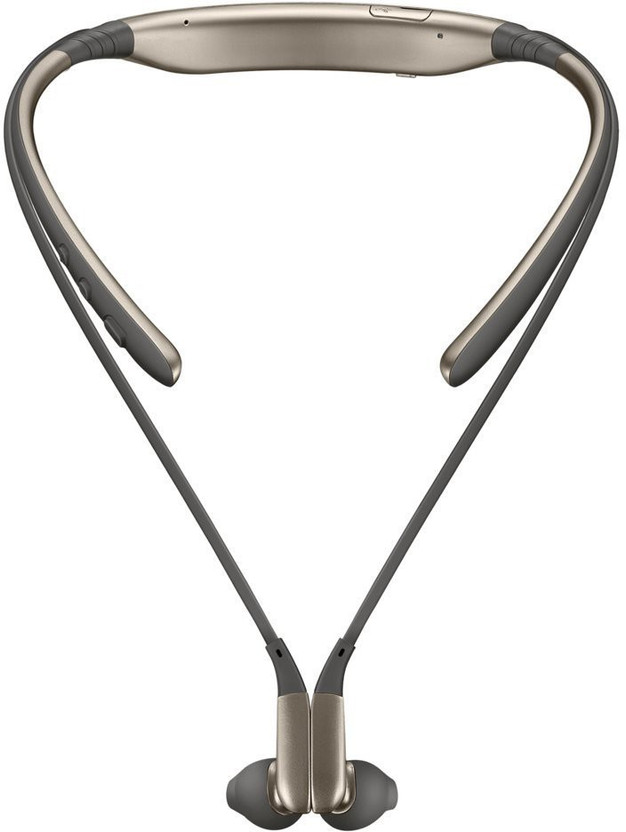 FEATURES:
Design: Behind the Neck
Compatible With: Mobile
| Wireless
Headphone Jack: no
Compatible With: Mobile
Ergonomic Design
2 Mics for Clear Voice Calls
2.Skullcandy Method Bluetooth Wireless Sport Earbuds with Mic Swirl Black Mint – @ Rs.4,190
FEATURES:
Wireless sport bluetooth wireless connectivity and a 9-hour rechargeable battery set your workouts free
Secure fit flexsporttm collar is comfortable and secure and duallocktm buds won't fall out of your ears
Durability sweat-resistant construction means you can worry about your workout, not your buds
Hour battery listen longer and work harder with nine hours of rechargeable battery life
Built-in mic and remote for uninterrupted workouts, manage your calls, music and volume with the built-in mic and remote
3.Sound One BT-06 Wireless Bluetooth Headset with Mic – @ Rs.2,190
FEATURES:
Design: Over the Head
Compatible With: Gaming Console
Noise Cancellation
1 year warranty from the date of purchase
4.Chevron Wireless Bluetooth V4.2 Earphones With Deep Bass Stereo Sound, Charging Box And Handsfree Mic (Volcano Black) – @ Rs.2,999
FEATURES:
ULTRA COMPACT DESIGN.: Stylish truly wireless Bluetooth earbud, only 6 grams lighter than an one-dollar coins, Perfect companion while driving, Office, Meetings & Outdoor activities like Running. #1 rated 2017 Bluetooth device.There is no inbuilt FM Radio, memory card support & pen drive connectivity. UNIVERSAL COMPATIBILITY: Compatible with iOS, Android & Windows. Chevron Truly Wireless headphone is a Stereo Headset.
HIGH-FIDELITY SOUND & IP-X4 SWEAT PROOF: Connect your phone or tablet via Bluetooth 4.2 and instantly begin to enjoy crisp, skip-free stereo sound music from up to 33-feet away. CVC 6.0 noise cancellation technology ensures that perfect sound is delivered. Patented technology exclusive to Chevron. Includes CSR chipset & Apt-X tech made by Qualcomm-USA. IP-X4 sweatproof nano coating for extra protection.
BUILT HIGH QUALITY MICROPHONE- For hand free calling. Stable, ergonomic, behind-the-ear design offers the SNUGGEST FIT EVER ensuring they stay in place when you're up, active, working and running round the track. Press and hold MFB for 3 seconds until the indicator flashes red and then press and hold MFB button of another earphone for 4 seconds until red light and blue light flash alternately, and at the same time the blue light of the first earphone will flash (one time in 5 seconds)
INCREDIBLE PLAYTIME: Chevron Truly Wireless provide an impressive 7-hour playtime/120 hours (single earphone) 4-hour playtime/120 hours (dual earphone) standby on a single charge. UPGRADED FEATURE – Headphone Battery Indicator in iPhone only. MULTI FUNCTIONAL BUTTON (MFB) – Multiple Functions with one button. Power on , Power off , Answering a call, Ending a call, Rejecting a call , now one can do with one button only.
Product Assistance Available : ( 10am – 7pm, Mon to Sat ) Call/Whatsapp us at : 9999466188 WHAT YOU GET – Chevron Truly Wireless Bluetooth Headphone , Chevron Carrying Pouch, 3 Extra Ear Tips, Micro USB Charge Cable, USER MANUAL , Thank you card, 12 MONTHS International Warranty Card, Friendly Customer Service How To Connect Chevron Bluetooth – https://youtu.be/EiXafXXAIA4
5.Leaf Ear Wireless Bluetooth 4.1 Sweatproof Sports Jogger Earphones with Deep Bass and Headset Compatible With Android and iOS Devices – Cool Blue – @ Rs.2,499
FEATURES:
LEAF EAR Wireless Bluetooth Earphones with Mic – Bluetooth 4.1 technology Ensures perfect stereo sound quality. Comes with balanced left and right stereo channels. Super Signal supports operation with in 10m. Built-in Microphone
8 HOURS MUSIC PLAY TIME – Built-in rechargeable powerful lithium battery (100 mAh) provides upto 300 hrs of Standby time and, 8 hrs of talk time and 8 hrs of music play time.
ERGONOMIC DESIGN: Durable design and comfortable earbuds ensures that earphones always stays in place while running, and Gyming. Invisible nano-coating technology protects earbuds against sweat during workout. CE, FCC, RoHS certified and ETA from WPC granted
COMPATIBLE DEVICES – Fast pairing with all smartphones having bluetooth functionality. iPhone 7, 6/6S, 6S Plus, 5 5c 5s 4s,iPad Air, Samsung Galaxy S6,S5,S4,S3 Note 4 3, HTC M9 M8 M7,LG Flex 2 G3 G2, Apple watch and Other Bluetooth smartphones/devices.
CALL US on 011-49070232 for queries ; 1 YEAR WARRANTY- Hassle Free and Door-Step. We pick up the defective product and send a new one to your door-step for free. The warranty claims can be made against all manufacturing defects. PRODUCT REGISTRATION IS MANDATORY AT LEAF STUDIOS WEBSITE (leafstudios.in) WITHIN 10 DAYS OF YOUR PURCHASE TO CLAIM THE WARRANTY.
6.Sony MDRXB650BTZBE/MDRXB650BTBZE Bluetooth Headset with Mic – @ Rs.6,999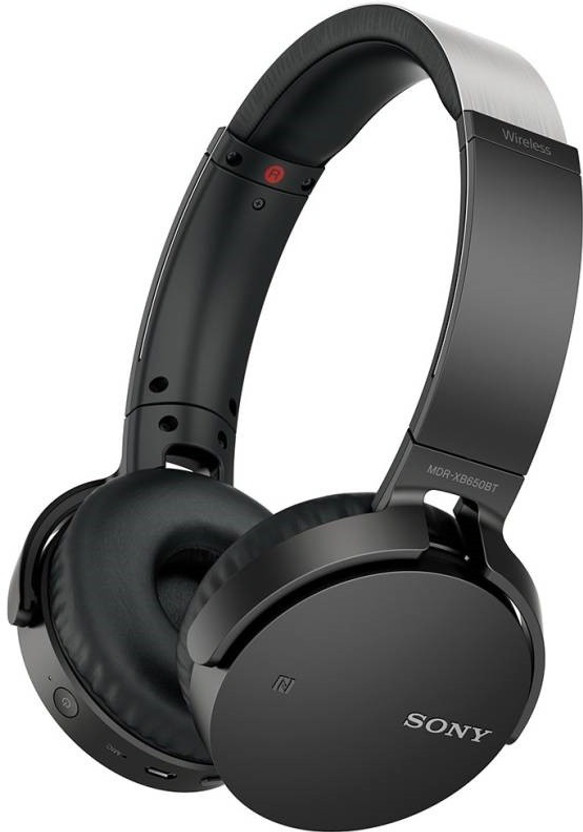 FEATURES:
Design: Over the Head | Type: Extra Bass
Compatible With: Mobile, Tablet
| Wireless
Soft Cushioned Ear Cups
Swivel Design
Extra Bass For Deep, Punchy Sound
1 Year Warranty
7.Sony MDR-XB650BT/RZE Bluetooth Headset with Mic from Flipkart For Only – @ Rs.6,999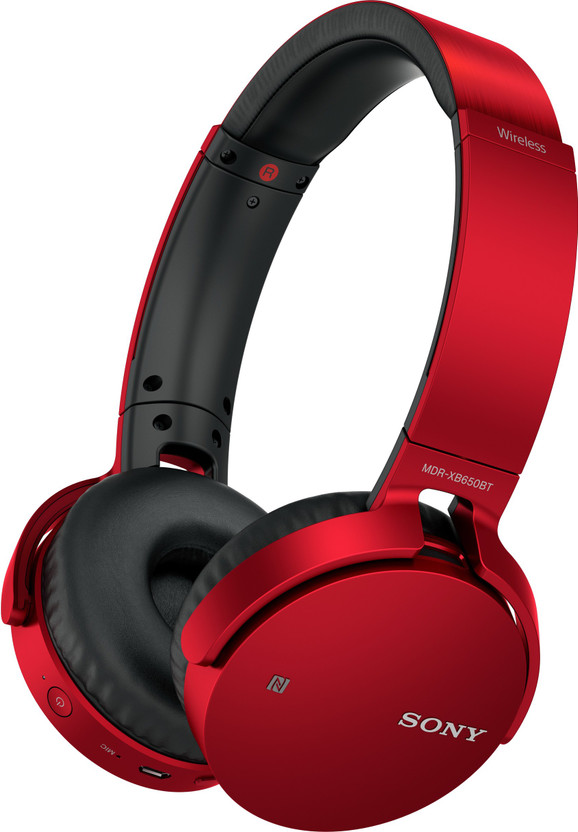 FEATURES:
Design: Over the Head | Type: Extra Bass
Compatible With: Mobile, Tablet
| Wireless
Soft Cushioned Ear Cups
Swivel Design
Extra Bass For Deep, Punchy Sound
1 Year Warranty
8.Plantronics Voyager 5200 Bluetooth Headset with Mic – @ Rs.6,950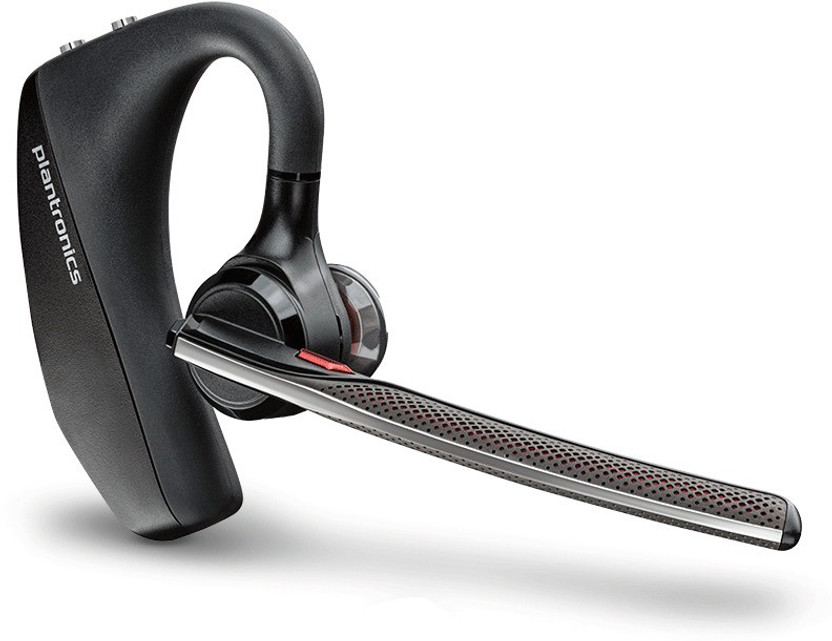 FEATURES:
The rigorously tested ergonomic design ensures all-day comfort, from the first call of the day to the last. The optional portable charging case with integrated docking stand offers up to 14 extra hours of power.
9.CrossBeats Wave Bluetooth Headset with Mic from Flipkart For Only – @ Rs.3,499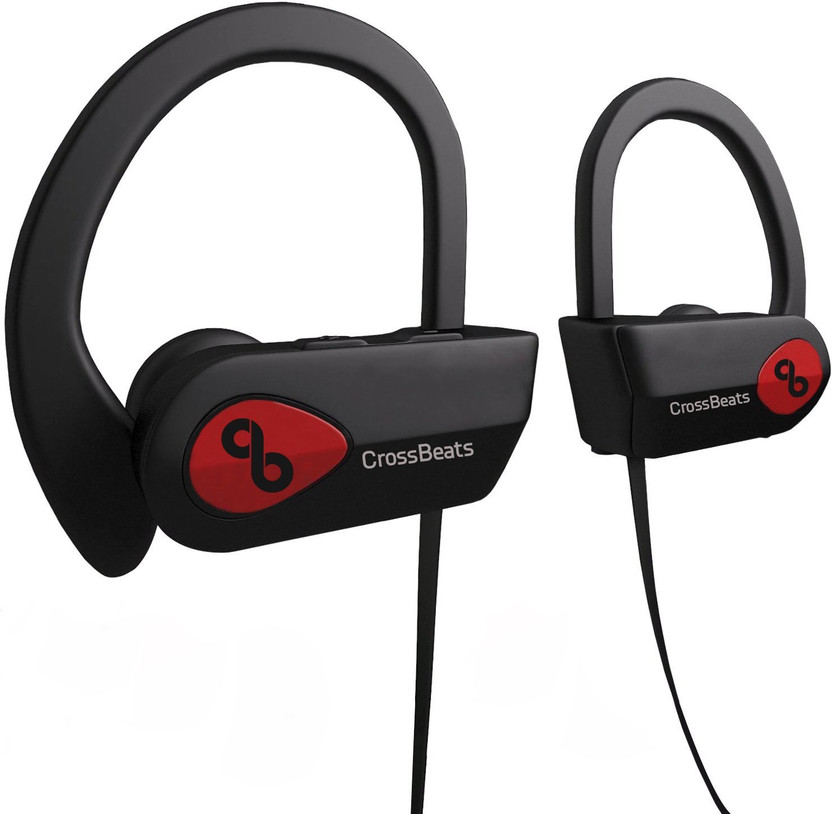 FEATURES:
IPX-7 Rated Waterproof Wireless Bluetooth Earphones with Mic, HD Sound Bluetooth Earphones with Mic, In-Built Microphones for handsfree Calling , CVC 6.0 Advanced Noise Cancellation, Can Connect 2 Devices at same time, Siri or Voice Command is Supported, Bluetooth headsets with A2DP technology and APT-X Enabled, Bluetooth Range upto 33 FeetPlay Music upto 8 Hours nonstop.
10.Beats Solo3 Wireless On-Ear Headphones – Gold from Amazon For Only – @ Rs.21,578
FEATURES:
Connect via Class 1 Bluetooth with your device for wireless listening
Up to 40 hours of battery life for multi-day use
Adjustable fit with comfort-cushioned ear cups made for everyday use
Take calls, control your music and activate Siri with the multifunction on-ear controls
What's in the Box: Beats Solo3 Wireless headphones, carrying case, 3.5mm RemoteTalk cable, universal USB charging cable (USB-A to USB Micro-B), Quick Start Guide